Pony Sleeved Pink Fleece Pet Jammie - Standard Small, Large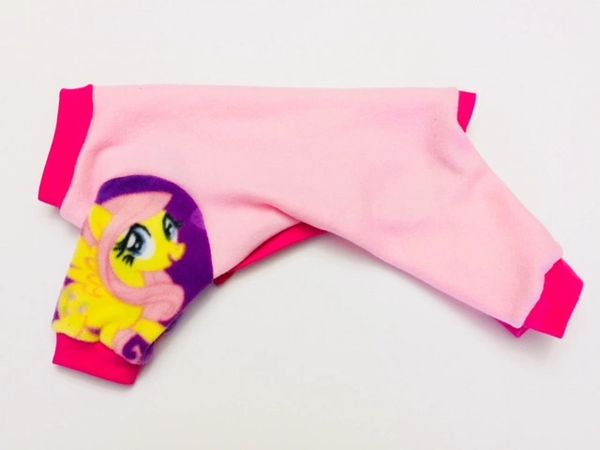 Pony Sleeved Pink Fleece Pet Jammie - Standard Small, Large
The My Little Pony sleeves give this pink fleece dog romper a big pop of color. Available in sizes Small and Large.
BisB's fleece jammies are handmade, and sewn with LOVE.
Standard Size Small fits 13-14" Length and up to 16" Chest.
Standard Size Large fits 17-18" Length and up to 24" Chest.