Paw Print Sleeved Red Fleece Pet Jammie - Standard Small, Large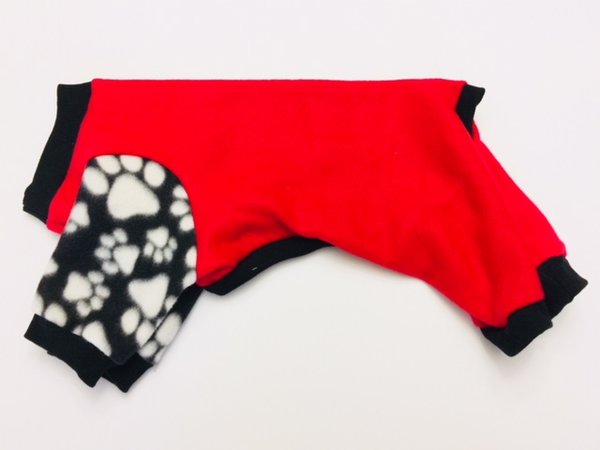 Paw Print Sleeved Red Fleece Pet Jammie - Standard Small, Large
The red of this fleece dog romper is accented by black and white paw print sleeves. Available in sizes Small and Large.
BisB's fleece jammies are handmade, and sewn with LOVE.
Standard Size Small fits 13-14" Length and up to 16" Chest.
Standard Size Large fits 17-18" Length and up to 24" Chest.