Northern Nekkid Party Adult Registration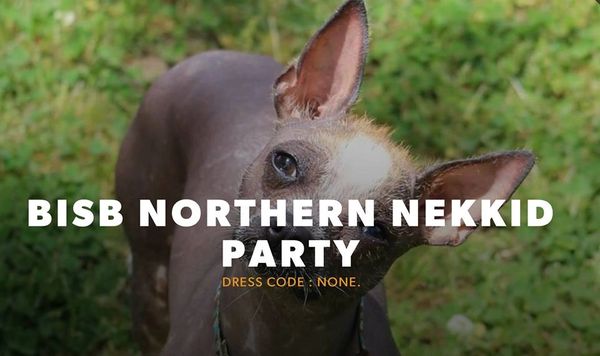 Northern Nekkid Party Adult Registration
Our 2018 Northern Nekkid Party will be held October 12th, 13th and 14th in Sunbury, PA at the Fantasy Island Campground.  Our events are great chance to meet and greet lots of other hairless  and furry dogs and their two legged families.  Some of our foster dogs are always in attendance, as well plenty of our rescue dogs that have already been adopted.  
This registration covers one adult or young adult aged 14 and over.  All children aged 13 and under are free to attend.  
Please register, at no additional charge, all pets attending our Northern Naked Party by following this
link.  https://baldisbeautifulshopping.com/products/northern-nekkid-party-pet-registration
Northern Nekkid Party Schedule of Events - (Tentative)
Friday 10/12/18
5:00 PM Puppy Parade around the Shikellamy Marina
6:00 PM Pizza Party
7:00 PM S'mores 
Saturday 10/13/18
10:00 AM - 12:30 PM  Registration, Coffee and Doughnuts, Crafts, Auction Preview, Chinese Auction Bidding, B is B Store is Open
12:30 - 1:30 Lunch
1:30 PM Live Bidding Auction Starts, B is B Store Reopens
2:30 PM Costume Contest with Costume Pictures immediately following
3:00 - 4:30 PM Alex Cooke Concert
3:30 PM Silent Auction Winners Announced
4:30 PM Enjoy any meal leftovers
Sunday 10/14/18
8:00 AM Blessing of the Animals
Don't forget to register for our Friday night pizza party and s'mores and Saturday luncheon for just an additional $10 per person.

https://baldisbeautifulshopping.com/products/northern-nekkid-party-adult-meal