Lovely Cupcakes Fleece Pet Jammie - Small, Medium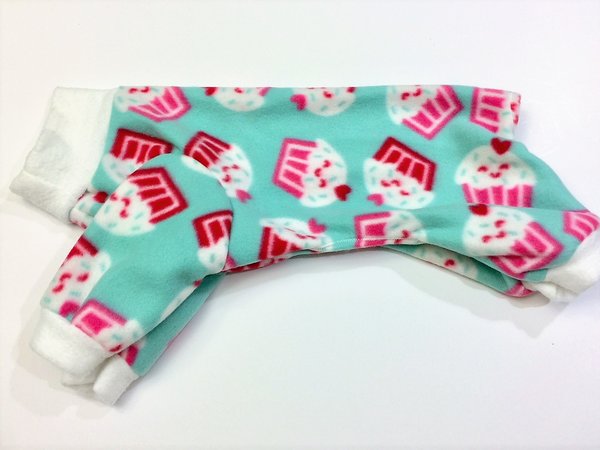 Lovely Cupcakes Fleece Pet Jammie - Small, Medium
These are the most lovely cupcake pet jammies we could ever hope to see. Your dog will look so sweet in them! The best thing about all our pet jammies is that your pet can wear them even while attending to their 'business'. Available in standard sizes Small, Medium.
BisB's fleece jammies are handmade, and sewn with LOVE.
Standard Size Small fits 13-14" Length and up to 16" Chest.
Standard Size Medium fits 15-16" Length and up to 20" Chest