Turquoise and Dots Fleece Pet Jammie - Standard Sizes XS, XL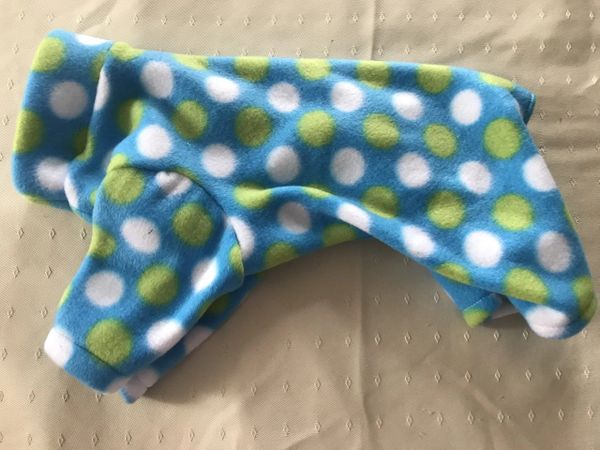 Turquoise and Dots Fleece Pet Jammie - Standard Sizes XS, XL
Your dog will be warm and comfortable in these turquoise and polka dot fleece pet jammies. Available in sizes Extra Small and extra large. BisB's fleece jammies are  handmade, and sewn with LOVE. 
Standard Size Extra Small fits up to 11" length and up to 16" chest
Standard Size Extra Large fits up to 19-20" length and up to 24" chest.