Adorable Purple Puppies Fleece Pet Jammie - Standard Small, Medium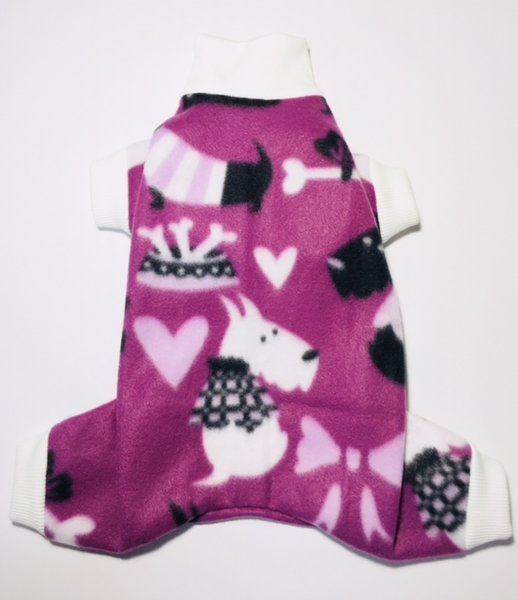 Adorable Purple Puppies Fleece Pet Jammie - Standard Small, Medium
Purple puppies, bowls of bones and lots of love are all shown on this fleece pet Available in sizes Small, Medium.
BisB's fleece jammies are handmade, and sewn with LOVE.
Standard Size Small fits 13-14" Length and up to 16" Chest.
Standard Size Medium fits 15-16" Length and up to 20" Chest.